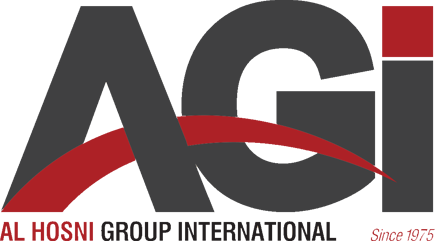 The AL HOSNI GROUP INTERNATIONAL (AGI) was established in 1975 and has since then grown and
diversified into various sectors. Today it is a name that commands recognition and respect
in the Sultanate of Oman and abroad.
Whilst maintaining its commitment to contributing to the development of the Omani nation, it has also expanded its business activities abroad and gained close-knit relations with many leading companies in the global markets. As a result, AGI has emerged as a dynamic and prominent Omani multi-national business house, with operations in the Middle East, UK and Egypt.
During the past 45 years, AGI has continuously grown by adding new businesses, venturing into new territories, expanding and modernising the infrastructure, and adhering to business objectives. With a dedicated management team and a highly skilled work force, AGI takes pride in their experience and expertise across various industries including construction, manufacturing, marketing, hospitality, chemicals, water heaters, gas services, and environmental projects. Customer satisfaction is always at the forefront of its operations.
Today, Al Hosni Group International has become synonymous with quality and innovation, a proud model of successful Omani entrepreneurship.