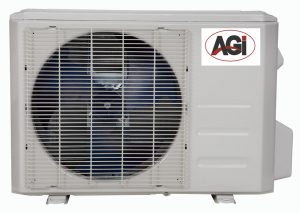 Al Jiran Modern Trading & Services Establishment Co. LLC is a member of Al Hosni Group International. The Al Hosni Group was established in 1975, in a span of almost 4 decades, the group has grown and diversified and is today a name that commands recognitions and respect in the Sultanate of Oman and abroad.
The company is engaged in Trading of Home Appliances like air conditioners under the brand name "AGI". The other products are trading of furring channel used for gypsum partition and T grid for ceiling.
We have coil processing center whereby we import Cold Rolled & Galvanized Iron coils from 0.4mm to 2mm thickness and then they are cut using the cut to length line up to 3 meters length.
The company has a sales network with 4 delivery trucks which delivers its products to more than 200 outlets in all parts of Oman.
The professional staff is the asset of the company who are well trained to satisfy all the needs of the customers. The company has a warehousing facility of 4,000 sq. mts.to store all trading items.

GI Accessories
Trading of GI Accessories used for Gypsum partition and false ceiling. Coil Service Center for trading of Galvanized Iron and Cold Rolled coils from 0.5mm to 1.8mm thickness
Contact Details
P.O. Box: 167, PC: 124 Rusayl
Tel: +968 22005703, +968 22005704, +968 24448641/45/47
Mob: +968 92730736, +968 93816356, +968 9049338402
Fax: +968 22005701, +968 22005702, +968 24447021
Email: info@aljiranoman.com
www.alhosnigroup.com / www.aljiranoman.com